SHOT OF THE CENTURY
The Barclays Shot of the Century competition is now open and accepting entries.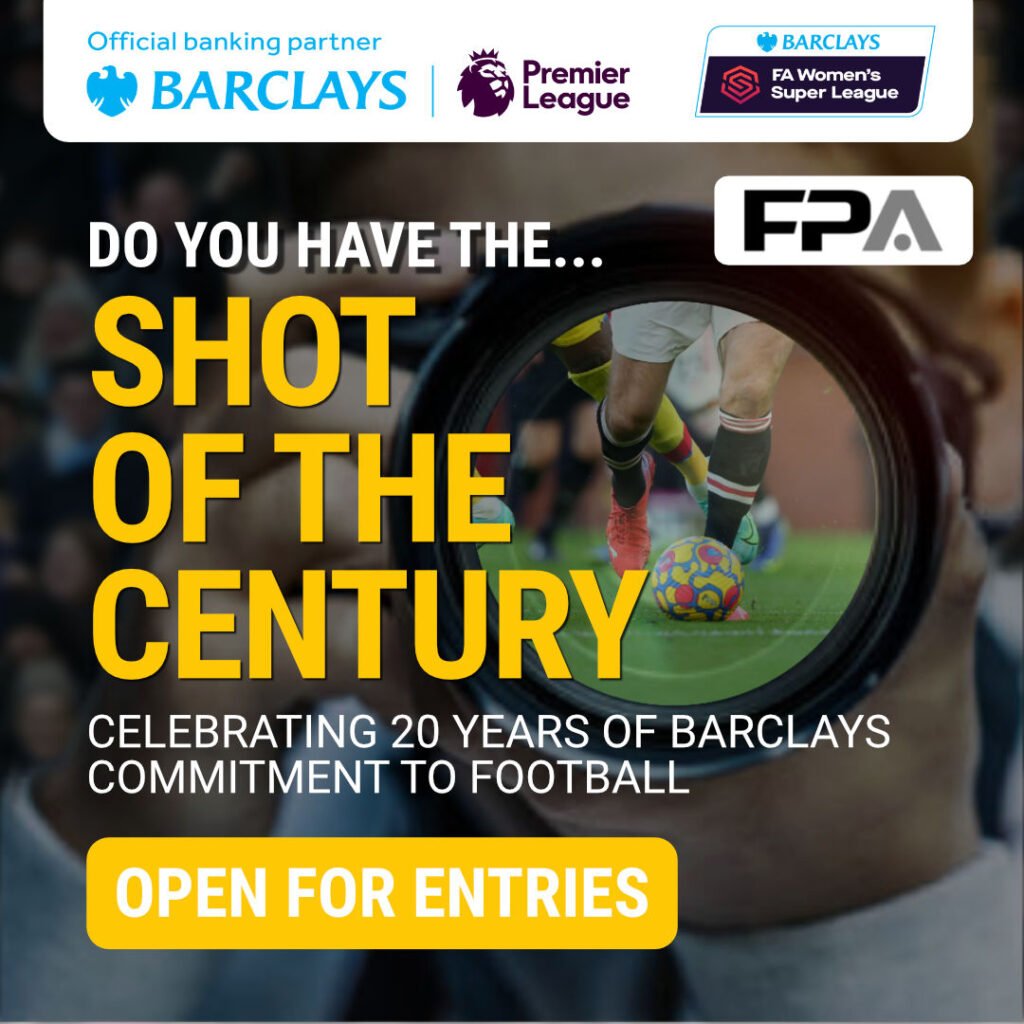 The FPA would like to share some fantastic news with all members.
As mentioned in the recent FPA report, we have been working hard to secure a major football photography competition with a prominent sponsor.
We can now announce that Barclays, together with the FPA is set to launch the 'Shot of the Century' football photography competition.
As Barclays celebrates 20 years of sponsorship within the football industry, they are looking for the best football images taken from either the Premier League or Barclays Women's Super League between 1st January 2001 and 31st December 2021.
The FPA has managed to secure cash prizes that no other UK sports photography competition offers.
Please spread the word amongst fellow professionals at any matches in which you're working at.
Dig into your archives and enter up to 3 of your best football images to stand a chance to win big cash prizes.

This competition isn't limited to just FPA members and is open to all professional photographers but we would like all of our members to feel proud that they have made this happen. The FPA has invested enormous efforts in this project and will be running the competition.
Without your backing and support of the FPA this kind of competition simply wouldn't have happened. Competitions like this bring massive value to our industry and your continuing support of the FPA is contributing towards positive change.
The closing date is the 24th of April 2022 so start digging in your archives ASAP for a chance to win fantastic cash prizes.
Barclays are on the hunt to find the 'shot of the century' as they celebrate 20 years of commitment to football.
Together with the FPA, they are running a photography competition, with the winning shot receiving £7,500.
Go to https://shotofthecentury.com/ for more information and to upload your entries.
Good luck everyone!